ATOS Marketplace
2009 through 2015 ATOS Annual Convention CD's are now available for shipment! Order on-line or use the mail-in ATOS Marketplace order form. Also note "The Art of Playing Theatre Organ" by John Ferguson and Friends can now be ordered on-line!
The ATOS Marketplace offers many useful gift and personal items. An order form is printed on the mailing cover of each issue of Theatre Organ. For additional information, send your request to:
ATOS Marketplace
Rob Vastine
+1 503-313-1024
marketplace [at] atos.org
Order ATOS Marketplace items on-line here!
---
2015 Convention CD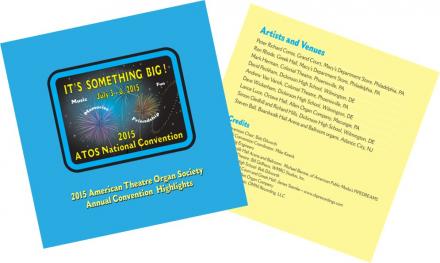 2015 Convention CD is now available to ship.
Peter Richard Conte
The Lost Chord
Fantasy on Nursery Tunes
Ron Rhode
Strike Up the Band
Dance of the Blue Danube
SleepyTime Gal
Trees
Repasz Band
Mark Herman
Back Bay Shuffle
My Romance
The Boy Next Door
Cherokee
I Concentrate on You
David Peckham
Over the Rainbow
Silver Heels
Sabre Dance
Damn Yankees Medley
Andrew Van Varick
Desperado
I'm Beginning to See the Light
They Can't Take That Away From Me
Dave Wickerham
American Medley
Lance Luce
Waltz Medley
The Bare Necessities
There's No Business Like Show Business
Somewhere Out There
Simon Gledhill & Richard Hills
MGM Jubilee Medley
Poodle Parade
Thunderbirds March
Look Lively
My Heart at Thy Sweet Voice
The Dambusters March
Steven Ball
Star Spangled Banner
Beyond the Blue Horizon
2014 Convention CD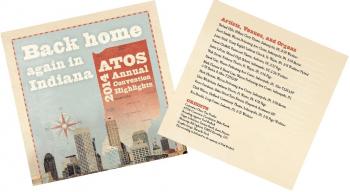 2014 Convention CD is now available to ship.
Richard Hills: Hilbert Circle Theatre, 3/24 Wurlitzer; Scott Smith: Warren Performing Arts Center, 3/18 Barton; Justin Stahl: Trinity English Lutheran Church, 3/11 Wurlitzer/Hybrid; Simon Gledhill: Paramount Theatre, 3/12 Page; Justin LaVoie: Manual High School, 3/26 Wurlitzer; Walt Strony: Embassy Theatre, 4/16 Page; David Gray: Warren Performing Arts Center, Allen T321Q-SP; Mark Herman & David Gray: Warren Performing Arts Center, 3/18 Barton and Allen T321Q-SP; Mark Herman: Warren Performing Arts Center, 3/18 Barton; Dave Wickerham: Embassy Theatre, 4/16 Page; Pierre Fracalanza: Baker Street Train Station, Hauptwerk Paramount 332; Clark Wilson: Hedback Theatre, 2/11 Page/Wurlitzer; Ken Double: Long Center, 3/21 Wurlitzer.
John Ferguson & Friends, The Art of Playing Theatre Organ DVD set - $149 (four DVD set)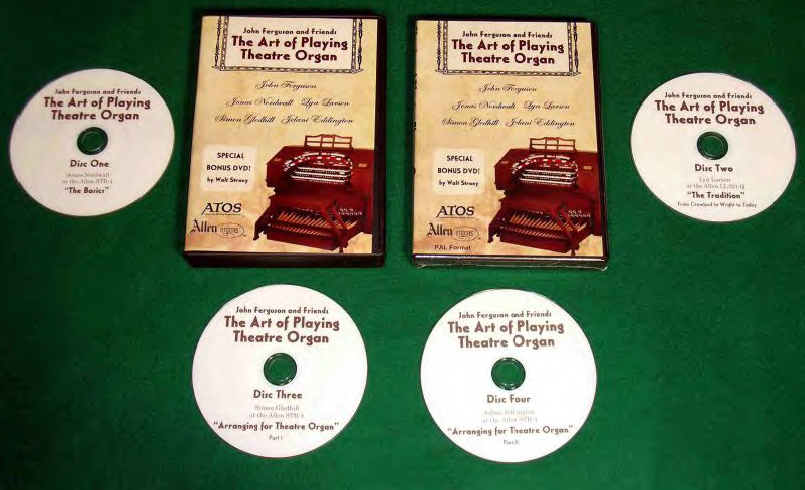 Learn about arranging, registration, intros and endings from four of the best! Jonas Nordwall, Lyn Larsen, Jelani Eddington and Simon Gledhill have combined their talents to enhance your ability to play the theater organ!  A special bonus Walt Strony DVD is included.
2012 Los Angeles ATOS Annual Convention Highlights CD set - $35 (two CD set)

The 2012 ATOS Annual Convention brought us back to Los Angeles, where in 1955 the organization was created, then called ATOE. While our visit brought back a lot of memories for some who have been members for many years, the concerts, the music and the wonderful instruments in Southern California made for a spectacular event. Three chapters working together - LATOS, Orange County and San Diego chapter - demonstrated what great teamwork can accomplish. We hope you enjoy these highlights of our 2012 gathering in Southern California including the duets of Lyn Larsen and Tony Fenelon; Dave Wickerham at the Spreckels Organ; and what turned out to be the final public performance of the late Chris Gorsuch.
2011 Providence ATOS Annual Convention Highlights CD set - $33 (two CD set)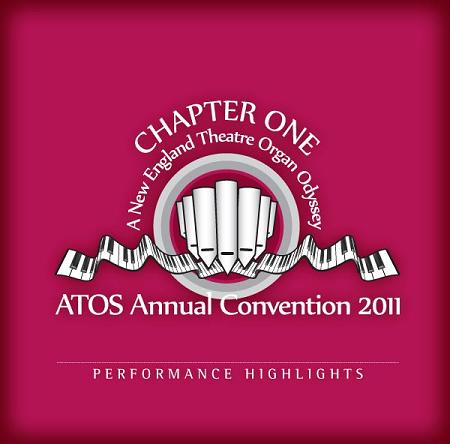 Listen to some of the spectacular sounds of the 2011 Convention, featuring 28 tracks, ten artists, and eight venues. Artists include Ron Rhode, Donnie Rankin, Mark Herman, Brett Valliant, Simon Gledhill, Jonathan Ortloff, Jelani Eddington, Chris Gorsuch, and David Peckham.
2010 Seattle ATOS Annual Convention Highlights CD set - $33 (two CD set)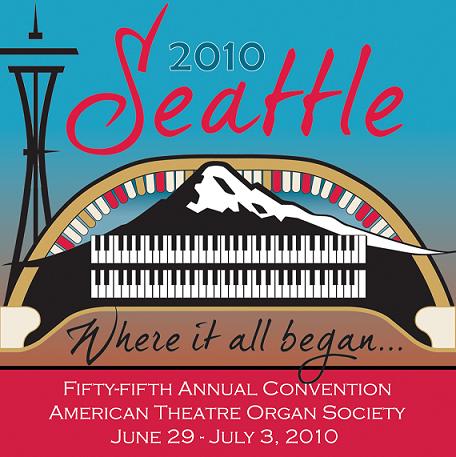 Highlights of the 2010 Annual Convention in Seattle on Two CDs. Tony Fenelon and John Atwell on Opening Night! Simon Gledhill, Jonas Nordwall, Walt Strony, Lew Williams, Richard Hills and so many more!
2009 Cleveland ATOS Annual Convention Highlights CD set - $33 (two CD set)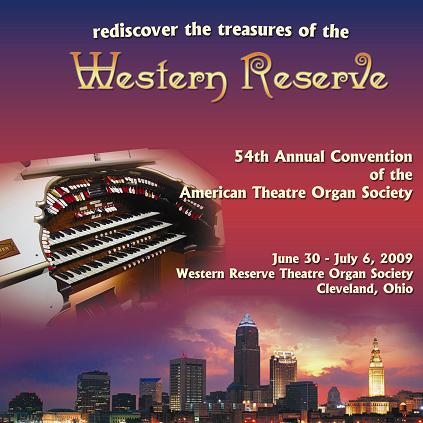 Hear more than 30 of the best convention selections on this two-disc set including Ron Rhode, Chris Eilliott, Jelani Eddington, Brett Valliant, Competition Winner Nathan Avakian, Johnathan Ortloff, Richard Hills, Donnie Rankin and many more!  
The Wurlitzer Pipe Organ: An Illustrated History, by David L. Junchen - $125

Only 2,234 were printed, to commemorate the number of organs built by the Rudolph Wurlitzer Manufacturing Co. Each book has been sequentially stamped in gold with a number corresponding to the opus list. The reception of this book has been tremendous, almost selling out in the first few months after issue.

With sixteen chapters, one thousand images, and eight-hundred pages packed with insightful history, fascinating technical information, and an annotated opus list. And once they are gone, they're history. There will never be another first edition. The Wurlitzer Pipe Organ: An Illustrated History is the definitive catechism on the subject in a single, hard-bound volume. 
 50th Anniversary Publication - $35 hard cover / $15 soft cover


A 120 page book detailing the history of the American Theatre Organ Society from its inception in 1955 to the present. Many unique and rare photos of prominent ATOS people including Richard Simonton, Jessie Crawford, George Wright and scores of others. Fabulous pictures of most of the notable theatre organ instruments from the past and present. A must have for any theatre organ aficionado. 
Wurlitzer Console Art Prints, Set of 12 - $20 set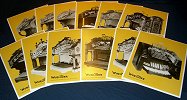 Whether you attach them to your workshop walls or frame them, these prints of 12 original factory photos of spectacular Wurlitzer consoles are a must for your collection of theatre organ memorabilia. Each one is 11"x14", printed on heavy card stock, suitable for framing.
Back Issues of Theatre Organ - $6 each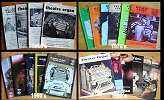 The back issues of Theatre Organ contain invaluable information about the history of the theatre pipe organ. The articles that have appeared in Theatre Organ provide the necessary information to fully understand and appreciate the rich heritage of the theatre pipe organ and the people who have been responsible for the manufacture, maintenance and preservation of these magnificent instruments. 
The text and photographs give an overall perspective of the tremendous contributions that the ATOS and its members have made in preserving and promoting the theatre pipe organ as a musical art form. See a list of available issues here.
Theatre Organ Binder - $14 each


These high-quality, heavy-duty, custom-made binders allow members to protect their issues of Theatre Organ. The binders are black with gold imprint and are impressive in any library. There is a small pocket on each binder that may by used to identify the contents. Each binder holds six to nine issues of Theatre Organ Please note that these binders fit issues of Theatre Organ prior to Sept/Oct 2006.
Index of ATOS Publications (1955-2010) - $8 each - CD disk only


The Index of ATOS Publications is a must for anyone interested in the history of the theatre pipe organ -- the manufacturers, the organists, the technicians, the venues, and more. The index is available on computer disk or you may download the 1955-2010 index here for free!
Wurlitzer Factory Video - Now on DVD - $16 each


Now on DVD - The Wurlitzer Factory Video is a rare black and white silent film documentary from the early 1920s showing the Rudolph Wurlitzer Manufacturing Company in Tonawanda, New York. A musical score has been provided by Ray Brubacher on a 2/10 Wurlitzer. A limited number of videos are still available in VHS format for the United States market and in PAL format for the overseas market.
 
ATOS Educator's Guide to the Theatre Pipe Organ  - $10.00 set ($5.00 individually)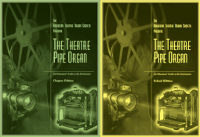 If your chapter or group is planning a Theatre Organ program for students, this is exactly the tool you need!  The new ATOS Educator's guide is in two sets. The Chapter Edition provides step-by-step guidelines to assist ATOS chapters in planning and presenting a successful theatre organ program for students; the School Edition provides help to educators as they prepare their students to attend a theatre organ program.  Both editions are to be sold as a set. Additional copies of either edition can be ordered as part of the set.
ATOS Shop Notes (2nd Edition, Fourth printing) - $90.00 each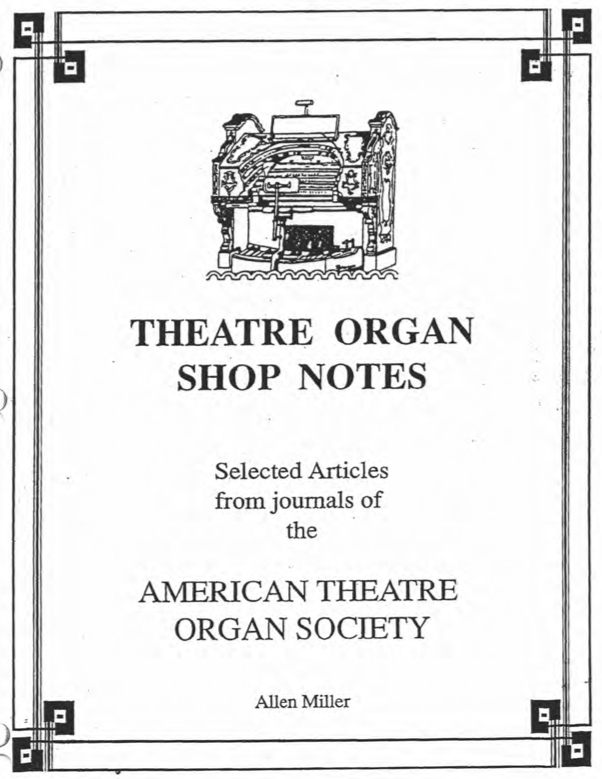 A compilation of over 100 articles selected from ATOS Journals up through 1995, complete with binder. Previous subscribers may qualify for an upgrade; mail the title page of the old edition along with your order. Upgrades are for the pages only without the binder.
Order ATOS Marketplace items on-line here!
Click here for a printable, mail-in ATOS Marketplace order form